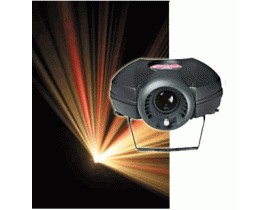 Martin's Ego 1
Ego 01 is a razor sharp flower effect with original gobos designed to add uniqueness to the DJ light show. It heads a new series that comes with significant improvements in every area: features, control, optics, durability, handling and design.

Gobo and rotation speed are easily controllable
Includes hanging bracket and 250 watt lamp (#ELC-5) with a 500 hour average lamp life
Size: 13" x 12" x 7".